Church Music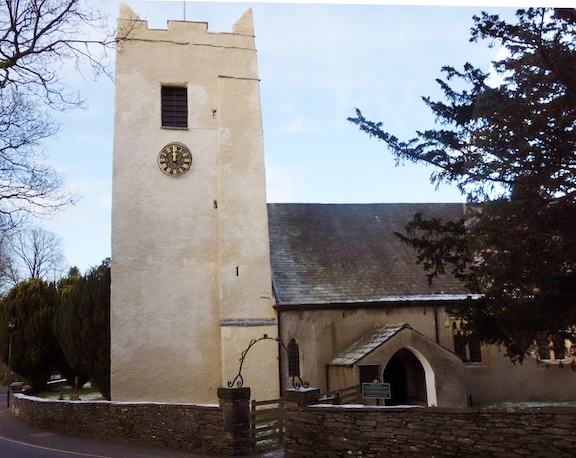 Grasmere Church
St Oswald's Church, Grasmere
is a historic building in the heart of the Lake District, which attracts visitors from around the world, mainly because William Wordsworth is buried there. Since Ian's appointment as Director of Music in 2016 the church choir has grown in size and repertoire, and makes a positive contribution to the weekly services. The organ is a fine three-manual instrument by J. J. Binns dating from 1923 (see attached specification), and there is also a Steinway grand pianoforte. Both have been used effectively in a series of summer concerts entitled Music at Grasmere.
Download the Music of St Oswald's Church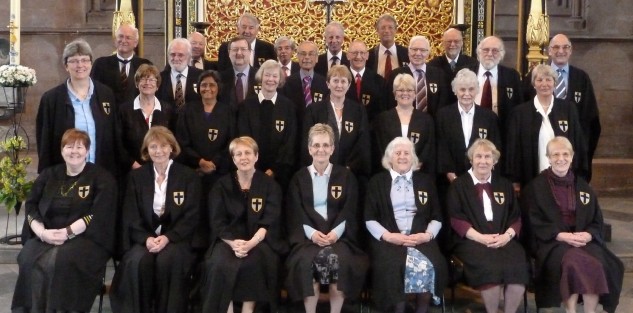 Carlisle Cathedral Carliol Choir
The Carlisle Cathedral Carliol Choir consists of about thirty singers (men and women) who sing the Cathedral services on six or more Sundays a year, mostly at half term or in vacations. There is also an annual carol service for the Eden Valley Hospice and a Holy Week service. In addition, the Carliol Choir sings each year at a church in the Carlisle Diocese, recently including Crosthwaite Church (Keswick), Grasmere, Greystoke and Wetheral.
Before each event there are normally two rehearsals on Wednesday evenings from 7.30 - 9.00 p.m. in the Song Room. A schedule for the year is normally drawn up and members are invited to sign up for the services in which they can take part. Management of the choir is in the hands of a Steering Group, of which the Secretary is Bruce Mumford.
The repertoire is designed to complement that of the other Cathedral choirs, and to provide an opportunity for enthusiastic singers to take part in cathedral worship, including "psalms, hymns and spiritual songs". Academic gowns are worn, with the Cathedral coat of arms embroidered on the left border.
The Carliol Choir is a member of the Carlisle Cathedral Choirs' Association, and is also affiliated to the Association of Cathedral Voluntary Choirs. The current Director of the Carliol Choir is Ian Hare, who is an Honorary Fellow of Lancaster University and Cumbria Life Musician of the Year 2017. He will relinquish this role at the end of April 2018.