Church Music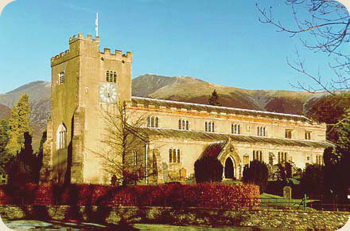 Crosthwaite Church,
Music plays a significant role in the life and worship of Crosthwaite Church in services, concerts and other activities. The church is fortunate in possessing one of the largest organs in Cumbria, as well as a Bechstein grand piano. A CD recording of the organ, In Pastures Green, is available (price £7 plus £1.50 postage & packing) from the Organist.
The Church Choir comprises around 16 men and women. Its role is to lead the congregational singing and to perform appropriate anthems and settings. There is a regular choir practice on Friday afternoon at 2:00pm (Winter) or 5:00pm (Summer) in church. New members are always welcome, and should contact Organist and Choirmaster Ian Hare, who has held this position since 1996.
Young people sometimes take part in the singing, and there is occasionally an instrumental music group. A wide range of musical styles is embraced, and both the Vicar and Organist are composers.
In the summer months, a series of evening concerts is arranged under the title of Music at Crosthwaite. The church is also the venue for Keswick Choral Society's annual Christmas concert.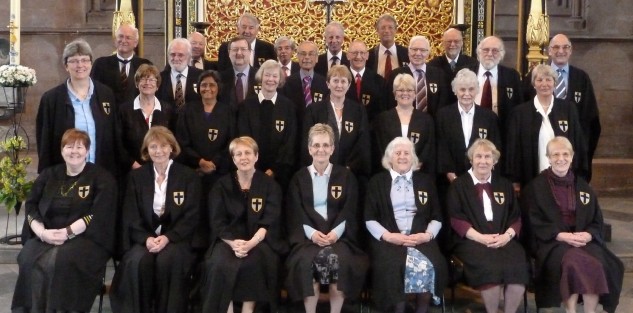 Carlisle Cathedral Carliol Choir
Since 2013 Ian has been the Musical Director of the Carliol Choir.
There are some 29 members of this Choir, all adults. The balance in voice parts is 11 sopranos, 6 altos, 6 tenors and 6 basses. Members come from a radius of up to 25 miles or so, although the majority live within the City boundary.
We sing the full choral services in the Cathedral when the other Cathedral Choirs are on holiday or away on other commitments. There are two rehearsals on Wednesday evenings from 7.30 to 9.00pm in the Song Room before each Sunday on which the choir sings. There can be up to ten Sundays each year, plus various special services which can take place. The choir has also sung in a number of churches in the Diocese.
The repertoire includes music from all periods with some special emphasis on the psalmody. The choir wears academic gowns with the Cathedral coat of arms embroidered on the left border.